Introduction
There are different ways to earn online from home with zero investment. Affiliate Marketing in Pakistan is also one of them. Through Affiliate Marketing, we can make money without investing anything. The Internet has become a source to earn as much as you want from Affiliate Marketing.
Affiliate Marketing is a billion-dollar industry. Many websites started their Affiliate Marketing programs in Pakistan. These websites are helpful for you to earn money by sitting at home without investment.
If you're a beginner, this article will guide you properly from start to end. So, keep reading all parts of this article to understand till the end about the associate program.
What is Affiliate Marketing?
Affiliate means to connect with something. Marketing is often used in our daily routines for promotion purposes. Affiliate Marketing means promoting a business or its products. The business generates and provides a special link to promote the business or its products. You will get a commission if the business gets sales based on your promotion. Learning about how we can do affiliate marketing in Pakistan is important.
Four Parties Involved in Affiliate Marketing
Following are the four parties that are involved in Affiliate Marketing:
The first one is the person who promotes the product or business
The second one is the manufacturer, who manufactures or owns the product
The third is the network, which is a website for Affiliate Marketing
The last is the person who buys the product or service
How To Start Affiliate Marketing in Pakistan?
Affiliate Marketing in Pakistan is a highly profitable business in Pakistan. For Affiliate Marketing, you only need to select the right product. Along with the right product, you need the right promotion source for your products.
Following are the steps to start Affiliate Marketing in Pakistan:
Firstly, you should choose a niche
Select the best-selling product
Select a high-paying affiliate program
Creation of content for marketing
Bring traffic to your blog and site
Enjoy the payment
Types of Affiliate Associate Programs
Following are the different types of Affiliate Programs.
Low-Paying but High-Volume Affiliate Programs
High-Paying but Low-Volume Affiliate Programs.
High-Paying and High-Volume Affiliate Programs.
Top 10 Affiliate Marketing Websites in Pakistan
The following are the top 10 affiliate marketing websites in Pakistan. You can read all Affiliate programs to learn more about Affiliate Marketing in Pakistan.
Click bank

Click Bank is an Affiliate Marketing Program in Pakistan. It helps to promote your product through Affiliates. Many sellers and thousands of Affiliate Marketers from Pakistan are promoting their products globally on Click Bank. You may earn money with ClickBank as an Affiliate Marketer and digital dealer by promoting the physical product.
Do many questions come into mind regarding whether Click Bank is available in Pakistan? Yes, Click Bank is available in Pakistan. You can quickly sign up for Click Bank Affiliate Marketing in Pakistan by filling out the Affiliate login form. You may promote the products that you like.
Amazon Associates Program Pakistan
Before starting, many questions come to mind, like can we do Amazon Affiliate Marketing in Pakistan? The answer is Yes! Amazon Affiliate is available in Pakistan. Amazon has an Affiliate Program called the Amazon Associate Program. Each category has thousands of products in the associate Program on Amazon.
You can join the Amazon associate program and promote products on your website to get a commission. The commission rate of the associate program on Amazon is 4% to 20% based on the product category. As a beginner, starting Amazon Affiliate Marketing in Pakistan is highly recommended.
Daraz Affiliate Program in Pakistan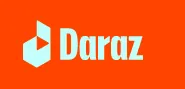 Daraz is a huge eCommerce platform in Pakistan. It is a well-known Affiliate Marketing website in Pakistan. From Daraz, you can earn money simply by promoting their products on your website.
After Promoting the product, you would earn money in the form of a commission. The commission depends on the sale velocity. The commission rate in Daraz ranges from about 5-50%. It also depends on how you can promote the product successfully.
AliExpress Affiliate Program

AliExpress is amongst the biggest e-commerce platforms in the world. It has hundreds of categories and thousands of products in each category. By selling products, you will get a commission of about 10 percent. Ali Express is a powerful associate program used for affiliate marketing in Pakistan.
Shopify Affiliate Marketing

Shopify is a Canadian e-commerce company. It provides solutions to vendors with amazing tools that help promote their business. This platform gives $58 to you for every referral that you sign up for its basic plan. It will also give $2000 to you if someone buys a professional plan from your affiliate link.
Get Response Affiliate Program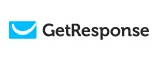 Get Response is a marketing automation tool that helps marketers promote their business with the help of premium tools. It helps in designing landing pages and email automation.
Get Response has two Affiliate programs. One is Recurring, and the second one is bounty:
On recurring sales, your commission will be 33%
On bounty sales, you will get $100 on every sale
You need to sign up to use this Affiliate Program. You can withdraw your money by using PayPal.
AccuWeb Hosting Associate Program

Accuweb is the Affiliate Marketing program that pays you $25-200 for each sale. Its hosting also has the PPC (Pay Per Click) program, which will pay you if you bring visitors to its website. So, from the web hosting Affiliate Programs, Accuweb is the best among the Affiliate Programs in Pakistan.
Here, you can promote hosting, which includes shared hosting, reseller hosting, dedicated hosting, or VPS hosting as an Affiliate Marketing. Also, you will have access to video lectures to promote this service to a larger audience.
Semrush Affiliate Associate Program

Semrush is a well-known tool for bloggers, content creators, and SEO experts. It helps them to rank with the right keyword on Google. It's also the most used tool for SEO. You can earn money from the Semrush Affiliate Program to promote to the online vendors. It will give you $200 on each sale. You need to sign up for the start of Semrush, start promoting for your audience, and enjoy the earnings.
Inspedium Affiliate Program

Inspedium is a popular web-hosting company in Pakistan that hosts new businesses. Affiliate marketing on Inspedium is where you get commissions for producing deals. From the Inspedium Affiliate Marketing Program, you will use the many banners, links, and tracking codes to promote Inspedium's web hosting plans.
For Inspedium, you must sign up and start promoting their services to the audience.
Digi store 24 Associate Program

The Digi store is also one of Pakistan's best affiliate marketing websites. Digi Store 24 is a competitor of Click Bank Pakistan. It has thousands of products in every niche; your commission also depends on the product you promote. You can also use social media platforms to promote your product and earn a commission.
Conclusion
In conclusion, there are about 10 best programs of Affiliate Marketing in Pakistan. After analyzing all the above Affiliate Marketing programs, you should shortlist associate websites according to your interest. Then, you should put your effort and time into becoming an expert in that category.
With the right strategies and execution, Affiliate Marketing has the potential to provide a sustainable source of income for individuals and businesses in Pakistan. With the growing number of internet users and e-commerce platforms, the potential for Affiliate Marketers to earn a significant income is increasing.
FAQs (Frequently Asked Questions)
Is affiliate marketing available in Pakistan?
Yes, Affiliate Marketing is available in Pakistan. You can earn money through Affiliate Marketing as in any other country.
How can affiliate marketing be started in Pakistan?
Affiliate marketing in Pakistan can be started through any platform. But it's better to start with blogging, as building an audience and money from here is easier.
How much can affiliate marketers earn in Pakistan?
An Affiliate Marketer's average salary in Pakistan is more than 50,000. But it depends on the category of Affiliate marketing.
For more Informative blogs, don't forget to visit our website beingassistant.com.